API SPEC 20C 3rd Edition, April 2020
Closed Die Forgings for Use in the Petroleum and Natural Gas Industry
Product Details:
Revision: 3rd Edition, April 2020
Published Date:April 2020
Status:Active, Most Current
Document Language:English
Published By: American Petroleum Institute (API)
Page Count:35
Description / Abstract:
Purpose
This API specification identifies requirements for the forging manufacturer qualification, production, marking and documentation of closed die forgings for use in the petroleum and natural gas industries when referenced by an applicable equipment standard or otherwise specified as a requirement for conformance.
Applicability
This specification is applicable to equipment used in the oil and natural gas industries where service conditions warrant the use of closed die forgings. Examples include pressure-containing or load-bearing components.
Forging Specification Levels (FSLs)
This specification establishes requirements for four different FSLs. These FSL designations define different levels of forged product technical, quality, and qualification requirements.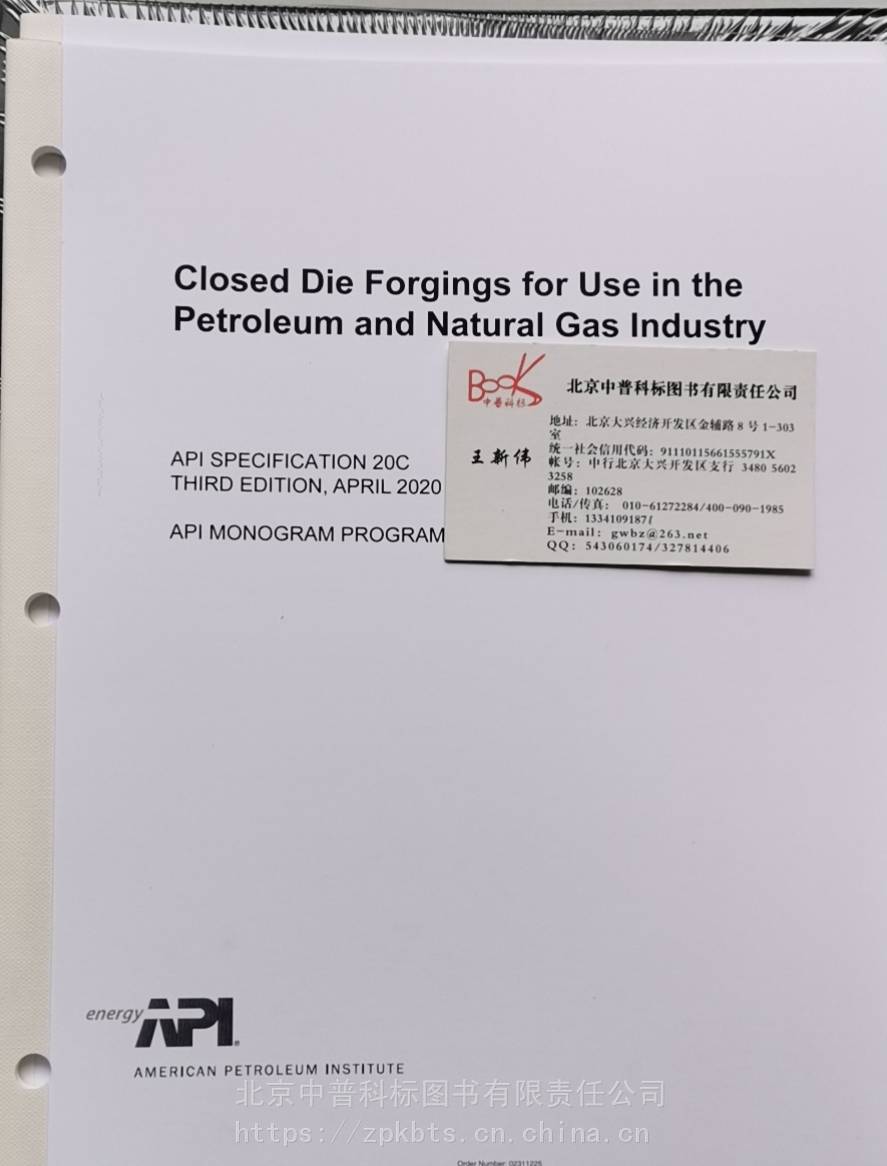 北京中普科标图书有限责任公司
官网:www.stdbook.org
客服专线:400-090-1985 010-61272284
E-mail:gwbz@263.net;jinlinglvzhou@126.com
QQ:543060174 / 327814406
工作时间:星期一~星期五 早:9:00至晚5:30
京ICP备11006165号 / 京公网安备11011502002443